News outlets claim that world champion Lewis Hamilton might have lost the battle against Rosberg but he won the war.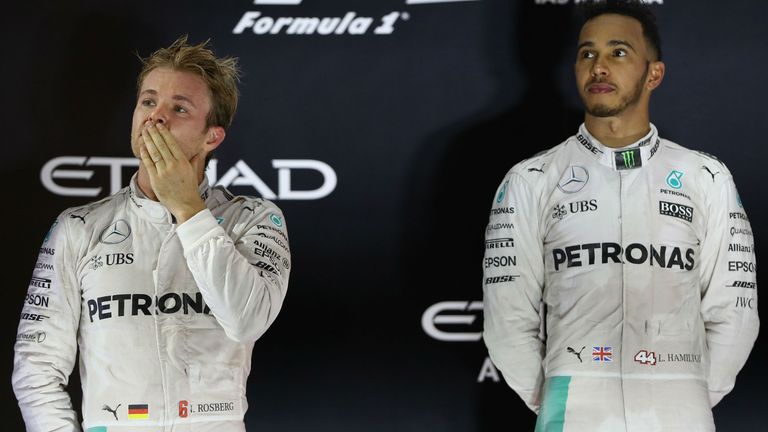 Speculations coming in that Nico's decision to retire from the sport might have been a direct result of mental strain.
According to the newspapers on Saturday, the intense pressure that had come from Lewis Hamilton was instrumental to the sudden retirement of Nico Rosberg. This came after Rosberg made a surprise announcement that he was quitting Formula One.
He had dropped this sensational bombshell less than a week after winning the world championship, this came as quite a shocker seeing as it was his first ever world championship victory. He claimed that he was satisfied with how far he had come in the sport and that he had climbed his mountain and reached the peak.
However, many would disagree with him since he had just won the greatest title in the sport and had a lot of strength left in him. He further went on to admit that he had been thinking about the decision for a while, he said that, as the battle for the title between him and his teammate amplified, he was faced with quite a large amount of pressure.
This has led to profound speculations that his decision to retire was greatly influenced by Lewis Hamilton. In a column of the New York Times, Kevin Easton wrote:
"Lewis Hamilton lost the battle but won the war, he dominated Nico roseberg from Karting to the Ultimate Formula 1 and when the German finally won his World Championship, the strain was so great that he had to walk away from the sport."
He added that "Hamilton waged a psychological war up until the end. Now Mercedes have to find a driver with the mental strength to stand up to the force that is Hamilton."